Question:
What's on your agenda to learn more about? What topics are interesting you lately?
Answer:
This is actually something I try to do a lot, Ever since I left school, I have vowed to never stop learning – to gather as much information and experiences that I can to better myself, and hopefully help enrich the lives of others as I impart some of my knowledge to them. I need to organize this better TBH, but I can come up with a rough list of five topics I am currently into and am actively trying to find out more on…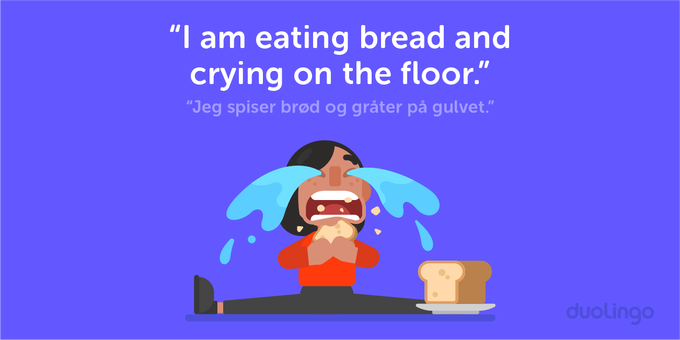 I am trying to learn Norwegian – I am truthfully not certain where my Scandinavian portion of my ancestry is from – I did not know my father, but I know he was from Wisconsin at one time, so he likely was either part Swedish or Norwegian. This largely wasn't why I started this, but I felt like it helped me along the path to choosing a new language to try to learn. I could have done German, but it seemed too hard LOL! A few months ago, I decided to dive into Duolingo's Norwegian class, and it has been pretty fun. I've heard its one of the easier languages for English speakers to learn, and can help with understanding Danish and Swedish as well, so I figured it would be beneficial.
I had, at one point, wanted to get back into Spanish as I had taken two years of it in High School, but honestly its really hard, and its been too long so I would have to start from scratch more-or-less. My ultimate goal for this is to read some Historical books from Scandinavia that may not be translated over here, and perhaps travel there one day.
---
I am currently really into learning about the Neolithic and Bronze Age – I chalk this up to me seeing a Stonehenge exhibit last year in Kansas City, reading a book about it, and playing Farcry Primal on PS4 all at around the same time.
Once I have time to re-arrange my books (currently dealing with repairs due to water damage) I want to create a nice reading area in my downstairs area. Perhaps I can get back into my 1 book a week reading schedule that I once had. Some books I plan to read soon are above.

---
I am trying to study some lesser-known Gods –This one is tough if you want to read well-researched books and monographs that go in-depth with some of these figures. Sure you can jump on Amazon and find books on Deities like Hel, for example, but you have like a 50/50 chance that the book is a cheap, poorly researched mess by a racist.
---
I want to learn more practical Magical work – One thing I also need to implement more is magical work. This will come along as I start working more on my altar, and my goal is ultimately to have a daily practice that I do – something to focus energy on, and hopefully help sway the Gods towards me. Its hard to find things that have been settled on as "official" Norse Pagan rituals, as a lot of the magick we do is honestly Wiccan magic due to the almost complete loss of source material on what actually was practiced, but its a start.
and finally –
I am trying to seek out more Viking and Pagan comic books – One of my hobbies is comic books and graphic novels, so I have been trying my hardest to find ones that deal with the themes of ancient Pagan Europe or Paganism in General. Luckily with a renewed interest in Vikings (for better or worse) this has lead to more choices. I am trying to get to where I have a pretty good idea of Vikings in sequential art, maybe start blogging more about it – who knows.
---
So there we have it, that's what I'm currently trying to learn and work on – what are some things my readers are learning about or working on? Please let me know in the comments!